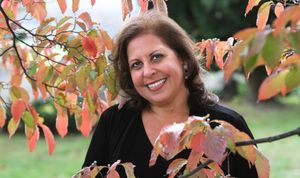 Stephanie's Seasonal Series
Always fun, these concerts featuring the most well-known songs of the season (from "Autumn Leaves" to "I've Got My Love to Keep Me Warm" and "Summertime" to "Spring is Here"). 
Stephanie is known around the world as a connoisseur of lesser-known standards and often overlooked verses by the great composers – she find gems and shares these with the audience to their delight and surprise.
Stephanie is a master at exploring the sadness and gladness of each season – the many facets of the passing of time with supreme gratitude for life in all its phases.
Click each show's title for a brief description:
CLICK HERE to contact Stephanie about scheduling and designing a show for you!