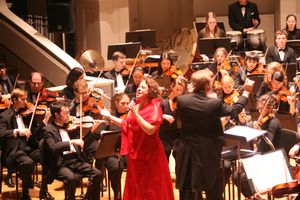 Stephanie's Composer Series
Not only do these shows offer a lecture with history lesson they also demonstrate performance of a wide variety of the composer's music.  From famous, recognizable songs to some lesser-known, to include ballads, up-temp, romantic and often humorous, Stephanie will take you on a musical stroll down memory lane you won't forget.
Throughout the performance Stephanie will share stories and anecdotes about the songs' significance in context with the time they were created like who was known for singing them in the past and controversies that may have arisen as a result.  She will share how many songs have influenced to the music world as well as the meaning behind her personal favorites. 
Delightfully entertaining, audiences will come away with an understanding of the personality and life of the composer and deeper appreciation for their music and time-capsule nuances that continue to keep them vibrant today.
Click each show's title for a brief description:
CLICK HERE to contact Stephanie about scheduling and designing a show for you!