Swinging Under Paris Skies: The French-American Jazz Connection
Stephanie collaborates with singer Guiaumme deChalambert of West Palm Beach, FL for this show which was done in Florida and later in different venues in Virginia.
It is the story of a Frenchman who comes to the States to learn jazz.   Stephanie is the customs officer and takes him to a jazz club (where she is also the singer – ha!).  They start to trade ideas about songs – Guiaumme shows her songs which are French in origin but which Americans put lyrics to in English and sing – like "Autumn Leaves" and "I Wish You Love". In turn, he sings some French classics like Edith Piaf's "La Vie en Rose" and others. 
Stephanie teaches him about swing and improvisation, and off they go.  It is great fun.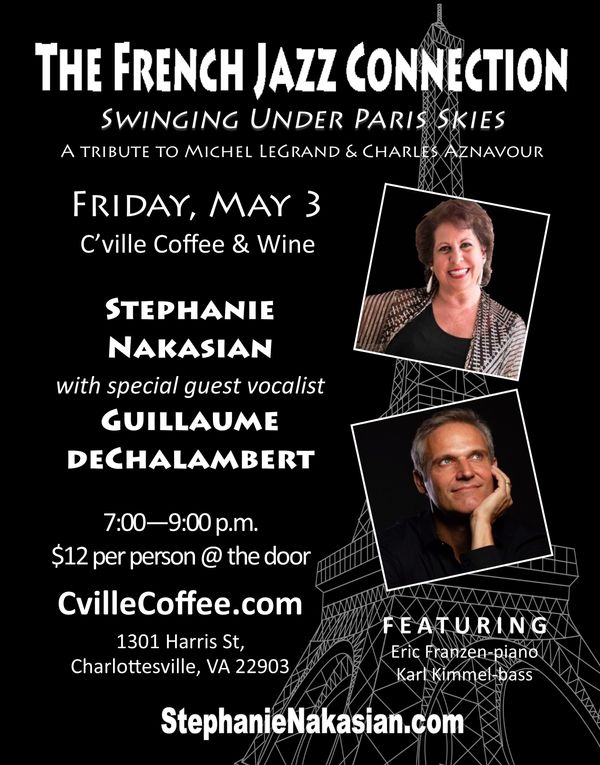 Complete the form below to request this show and begin scheduling with Stephanie today!